Profile Ecosystem
Digital profiles with feeds, records, learning outcome, linked credentials, analytics and connected institutions

Campus Insights
Campus talent insights prepared based on data, live feeds of industry trends and learning outcome which answers you most

Learners Report
Gathering evidence of learner achievement and performance integrate into learner records for comprehensive reporting

Employability Analysis
Constructing employability indicators based on industry standards to demonstrate student's ability to succeed in the job market

Career Resource
Platform assembles career resources into a single location including job market data, content, course providers, trainers and mentors

Job connection
Bridging job seekers with employers, recruiters, community agencies and training institutions to map right profile to right job
Transforming learning experience into skills and values
We provide an extraordinary learner's profile management system to incorporate learning activities, co-curriculum activities, accomplishments, learning outcome, skills, competencies, social participations and authentication for details.
Distributed activity recording and auto profiling

Open standards for data portability and accessibility

Defined workflow between students and institution for authentication

Sharable, instant accessible and extractable resumes
"Measuring student performance, student satisfaction and its impact on graduate employability
Request demo
Signup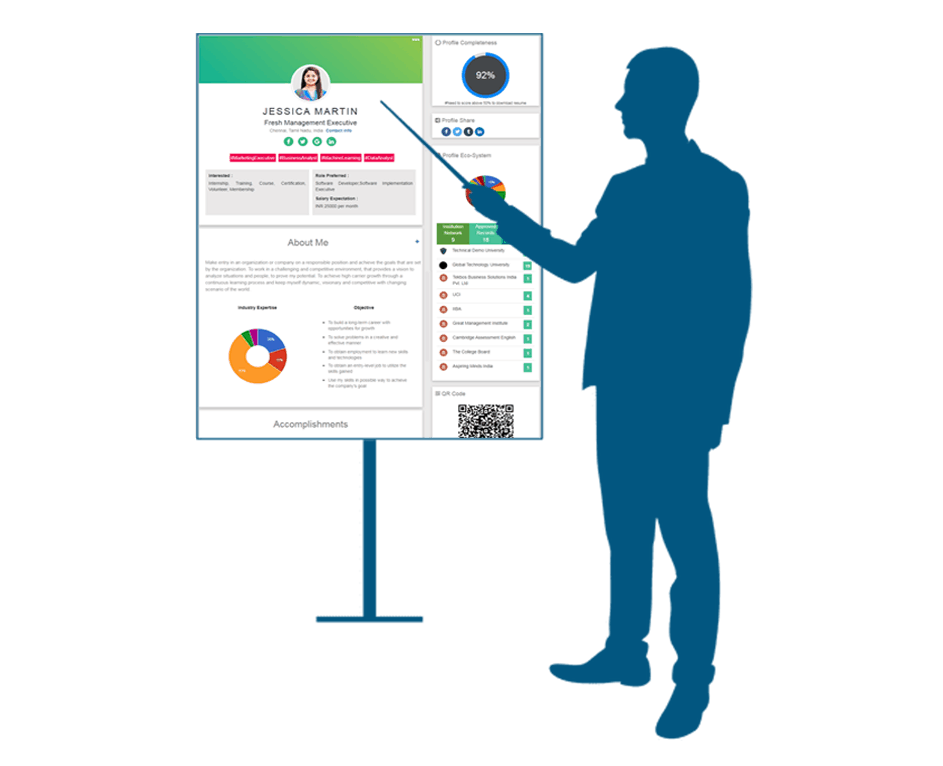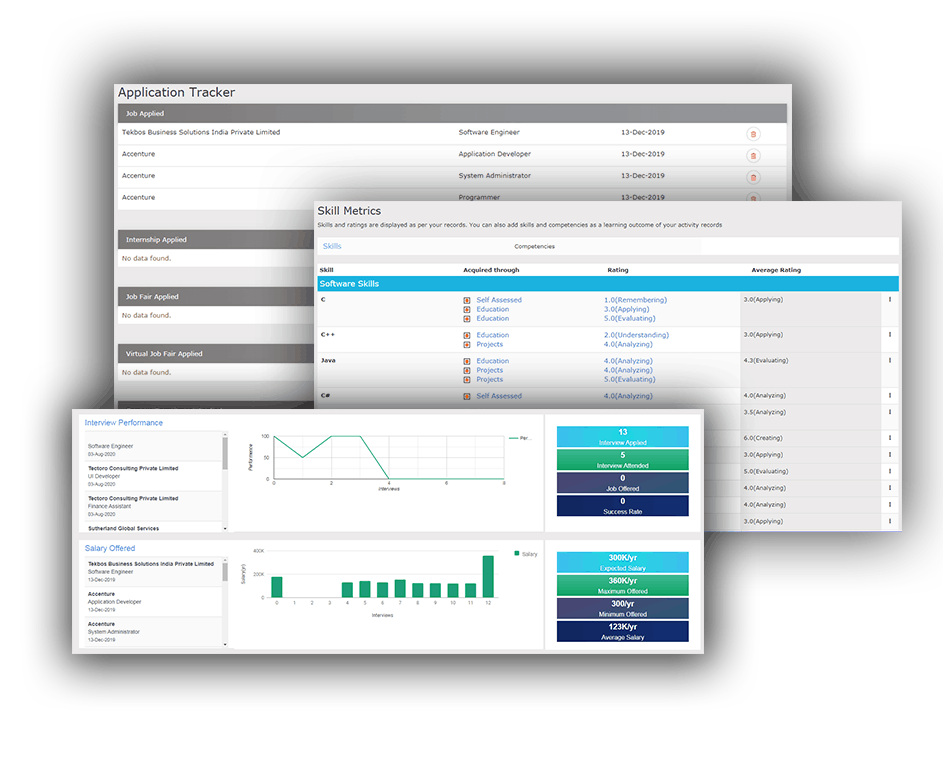 Career development framework to increase student engagement and motivation
We provide a career development framework which includes student career path, skill gap analysis, career development resources and talent tracking. Students get assistance through our platform in identifying extracurricular activities, research, internship and extra learning.
Assessment of skill stack for preferred job roles

Designing career path by sequencing activities

Career supports -mentorship, training, research and internship

Career development resources
" Professional development in line with career goals and skill development
Request demo
Signup
Outline a campus journey that defines student success
Gain valuable insight about campus from student activities, accomplishments, achievements, skills and career goals with industry trends. Our platform helps institutions in workforce preparation, measurement of learning engagement, determine skill differences and to maximize graduate employments.
Skill profile of students and tracking

Skill insights of classroom and individual students

Skill gap analysis against role and industry requirements

Job trends, placement predictions and job fitness
"We think about the campus journey of students and make it successful
Request demo
Signup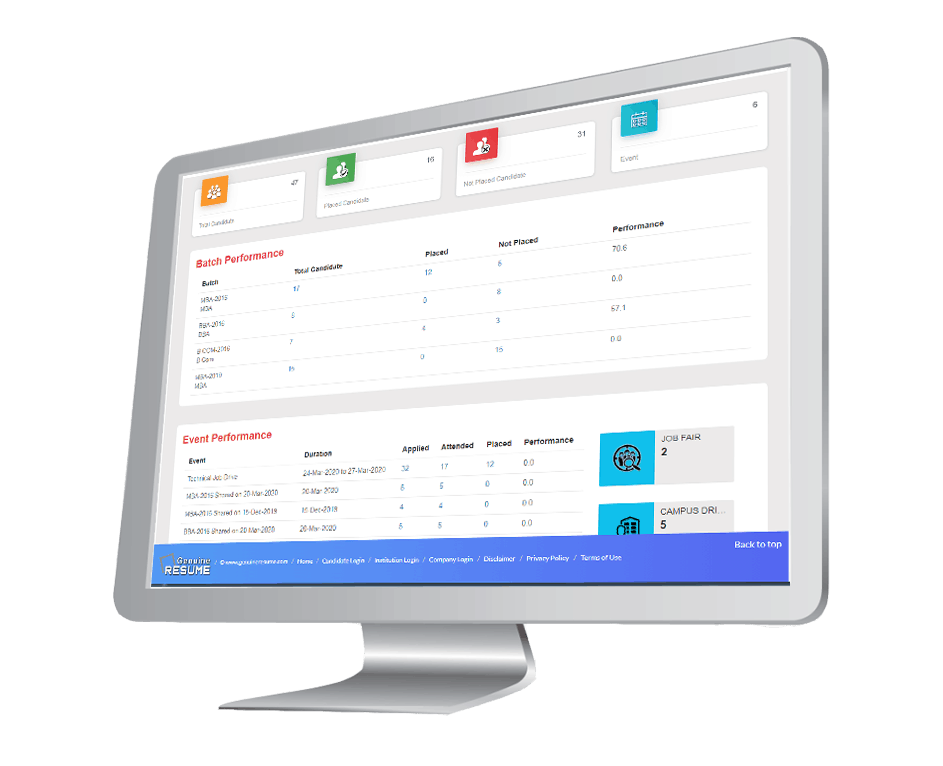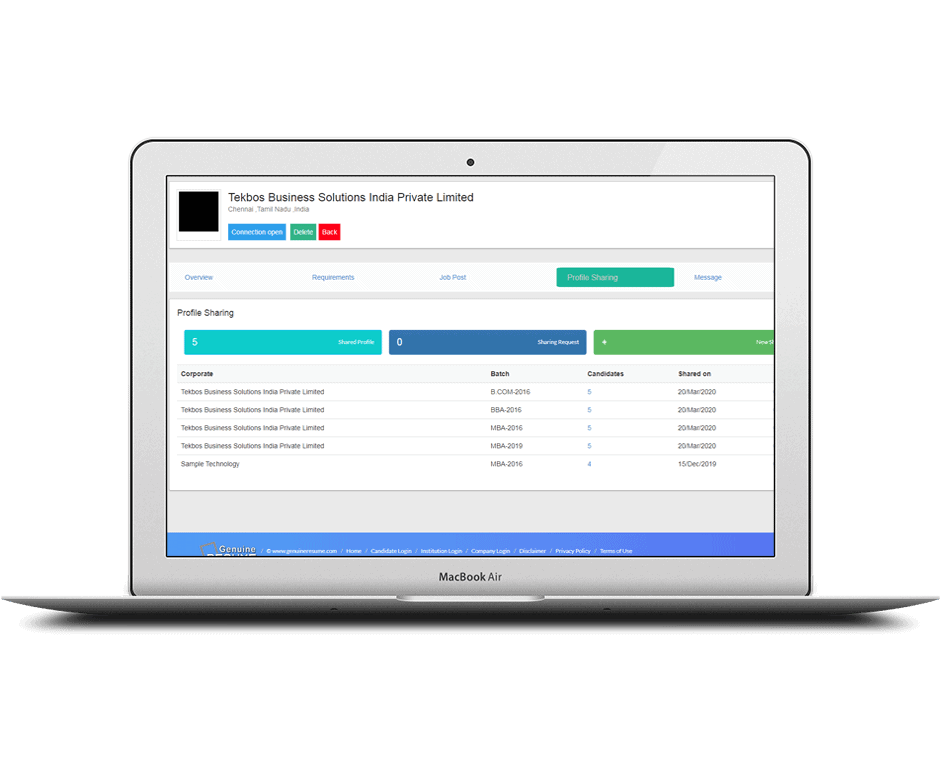 Making industry – institution partnership work
Academia- Industry interface provided as interactive and collaborative arrangement for student job placements, research association, knowledge transfer and enhance the academic experience. We built industrial network to meet various requirements.
Over 1000+ companies and their requirements

Sharing of student profile with job fitness

Research participations, projects and internships

Show casing of learners ability

Complete automation of campus recruitment process

Skill evaluation and placement prediction
"Meaningful insights will inform talent decisions at every level
Request demo
Signup